Responsible Gaming
Safe gaming is a fundamental aspect of betting and staking, and it involves taking measures to ensure that participants gamble in a safe and controlled manner. While betting and wagering on our website or in the Melbet app can be a form of entertainment, it is crucial to recognize that some participants can become overly enthusiastic and addicted, which can have significant negative consequences on their mental health, relationships, and finances. To prevent such situations, safe staking advocates for setting wagering limits, taking breaks, and seeking help when necessary. By promoting safe gaming practices, participants can enjoy wagering while minimizing the risks associated with addiction.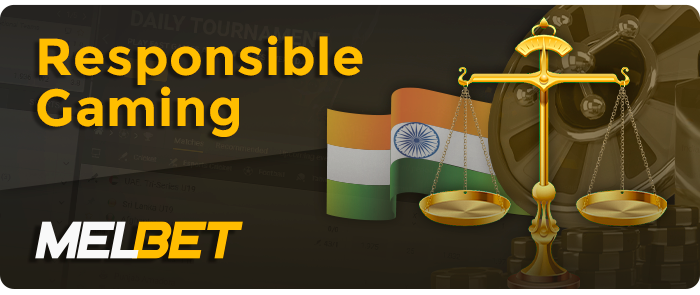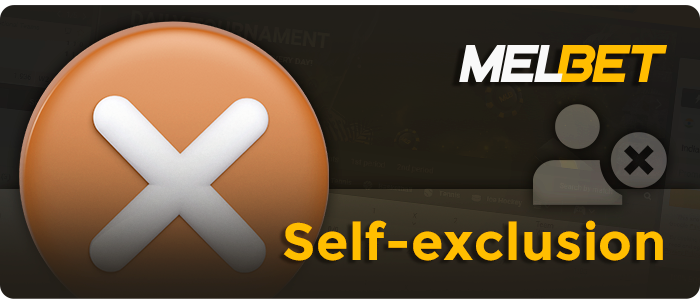 Self-exclusion function
The company provides an option for clients who desire to limit their staking by offering a voluntary self-exclusion feature. This allows clients to either close their accounts or limit their betting capabilities. To learn more about this alternative, please reach out to the licensing entity.
While the company provides aid to clients who choose to use the self-banning feature, it is important to note that the customer assumes full responsibility and accountability if they continue to gamble or attempt to access the MelBet website despite the limitations in place. The company will not be held liable in such cases.
Tips to minimize the risk
Acknowledging an addiction and taking action to combat it is always a positive step, no matter how late it may seem. As a company, we highly value our clients and are committed to preventing this issue from worsening.
Kindly review the following information that could potentially mitigate your risk of developing a gambling addiction:
Avoid considering gambling as your primary means of income.
Establish boundaries for the duration and finances allocated to staking, and ensure that you do not surpass these limits.
Avoid gambling if:
If you are intoxicated or under the influence of any substance.
If you are experiencing depression.
Only use funds for staking that you can afford to lose.
Avoid trying to recoup your losses through further gambling.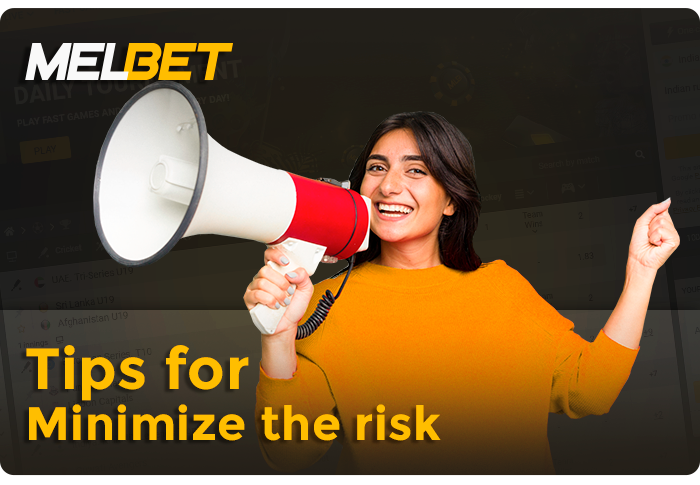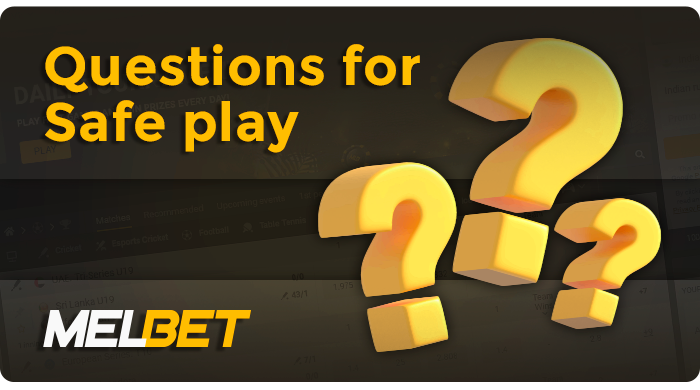 Questions for safe play
Kindly respond to the following questions. If your answer is "yes" to any of them, it may indicate that staking is no longer a safe activity for you, and you may be experiencing a problem with staking:
Do you have difficulty managing your expenses?
Do you resort to borrowing money or stealing to fund your staking activities?
Have you observed a decrease in the amount of time you spend with your family?
Do you respond negatively to others' views about your gambling behavior?
Have you experienced a lack of interest in your hobbies or recreational activities?
Have you felt depressed or contemplated suicide as a result of your gambling?
Have you ever been dishonest to conceal the extent of your staking-related expenditures or the amount of time you spend staking?
List of Organizations for help
Organizations for safe betting provide a range of services and support to members who may be struggling with problem staking. These organizations work to promote controlled staking and to minimize the harm associated with staking addiction. They offer resources such as education, self-help tools, and treatment options, as well as support groups and counseling services.
Some organizations also work to raise awareness of the risks of gambling addiction and advocate for policies and regulations that protect vulnerable members. These organizations play an important role in helping to reduce the negative impact of problem wagering on members, families, and communities, and are an important resource for anyone who is concerned about their own or someone else's gambling behavior.
Here is a list of organizations that can help with responsible gambling:
GamCare
Gamblers Anonymous
Gambling Therapy
GamStop
BeGambleAware
Responsible Gaming Council.