Melbet TV Bet Casino Games in India
Melbet TV is a section containing live casino games from the famous software creator, TVBET. There, you will find 13 games that provide exciting gameplay fit for different play styles and preferences.
Sign up for Melbet India right now and claim your bonus of up to 20,000 INR on the first deposit. Use that prize money to play any of the Melbet TV games on your smartphone or PC.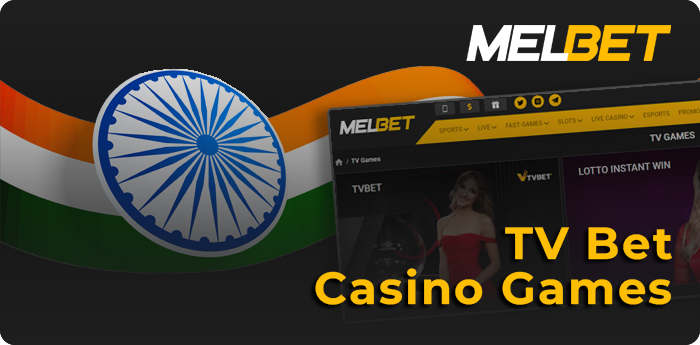 What is TVBet?
In 2006, TVBET was launched. Since then, the company partnered up with RWB, Mondo Gaming, BtoBet, and many others to emerge as a top player in both the iGaming and TV games industries. Its live casino games leverage HTML5 and other modern tools to provide an authentic gambling experience and boast crisp HD video quality, high-quality audio, and multiple camera angles.
Gaming Laboratories International, LLC has verified the safety, security, and fairness of Melbet TV Bet games. Moreover, TVBET has received several prestigious industry awards since entering the online gambling sector. Its products are currently available in the game libraries of 170+ international partners across 400+ sites.
All Melbet TVBet games are recognized by Indian players for being fun, engaging, and accessible.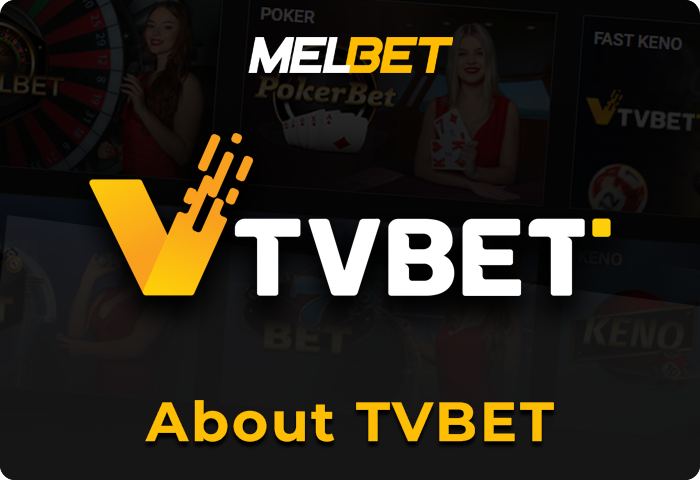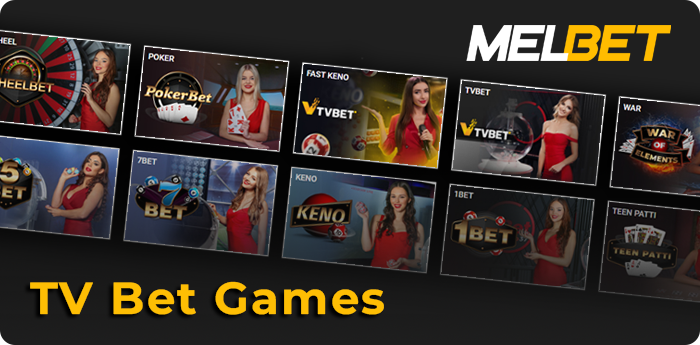 Melbet TV Bet Games
This section offers 13 games in total. Each pick offers different gameplay, so everyone will be able to find a release to suit their playing style.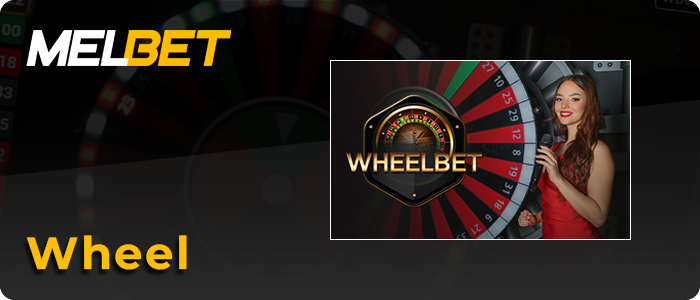 Wheel
This is one of the most popular Melbet TVBet picks. Here is a wheel and you need to guess in which sector the arrow will stop. You can place bets on sectors, colors, and even/odd markets. It is possible to review the last wins, last jackpots, detailed stats regarding most and least frequent colors, numbers, and more as well as your own betting history.
Poker
This is a classic card game presented in a different, more modern variant. The game resembles Texas Hold'em, but there are differences. You have 6 hands and the goal is to pick the winning one. There are several rounds, and you can put money on the line in any of them. Players can review the stats, including the latest wins and jackpots. Also, Melbet TV poker accepts bets from 10 to 45,000 INR.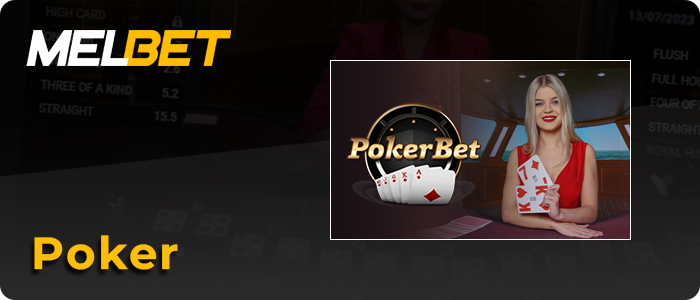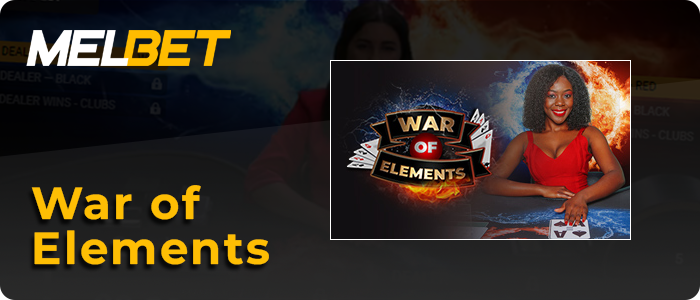 War of Elements
War of Elements, or War, for short, is a simple and quick card game where you bet on the outcome of a quick competition. One card is given to both the dealer and the player and the goal is to guess who is going to win. Additional bets can be made on:
Suit of any card;
Color of any card;
Over/under markets.
5Bet
Melbet TV players are known to appreciate this live lottery variation. 5 lottery balls are randomly selected out of 36 and the player's goal is to make a correct prediction across the following popular markets:
Numbers to be drawn;
Even/odd;
Numbers by color;
The sum of numbers drawn.
The game allows players to make bets in advance. A new game is held every 3 minutes.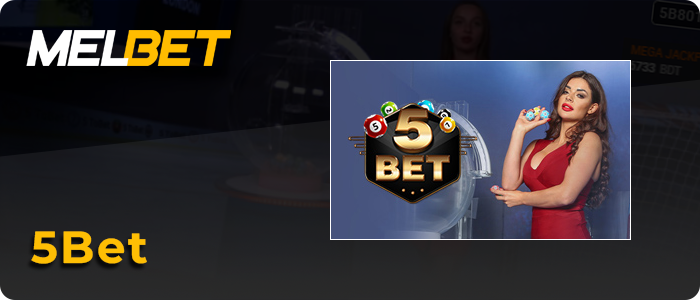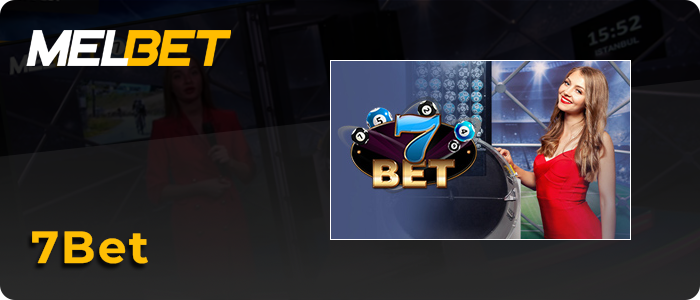 7Bet
This is the live version of the famous lottery game. Blue and black balls, numbered from 1 to 42, are selected at random. This allows for a wide variety of color and numerical combinations to be produced after the drawing. Because of that, there are several betting possibilities across the following markets:
Numbers to be drawn;
A sum of numbers drawn;
Even/odd.
Keno
Live Keno is a quick and easy lottery game in which 20 balls are selected at random from a pool of 80. After greeting the players, the dealer will put 80 numbered balls into a lottery drum and shake them up to start the game. Your goal is to select the correct outcome from betting markets presented under SELECT AN OUTCOME. You can bet on regular markets related to numbers or you can select more exotic markets such as Odd/Even, Over/Under.
Fast Keno is similar but much faster since downtime between draws is minimal. Games take 3 minutes and betting markets are the same.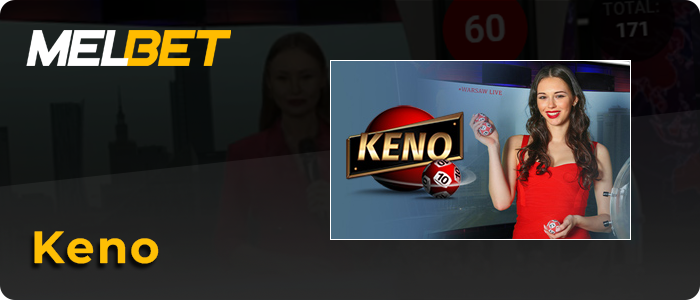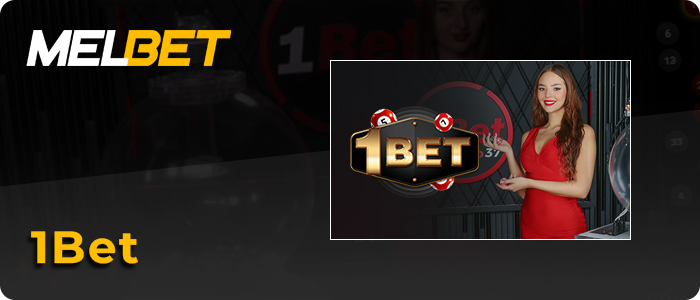 1Bet
One number is randomly selected from a pool of 37 in this live-action Melbet TV game, often known as Bingo37. The game is broadcast live on video and the time allotted for taking bets is around 45 seconds. Games are played 24/7 and gamblers can bet on standard markets related to the number, color, or parity of the drawn ball as well on several additional ones.
Teen Patti
This game is frequently identified as Three Cards. It originated in India and is sometimes likened to poker. In this Melbet TV Bet game, a single deck of 52 cards is utilized. After shuffling, a dealer will distribute three cards to each participant. Combinations may be constructed with the cards and you succeed by guessing who's going to win. You can bet on the winner and winning combinations.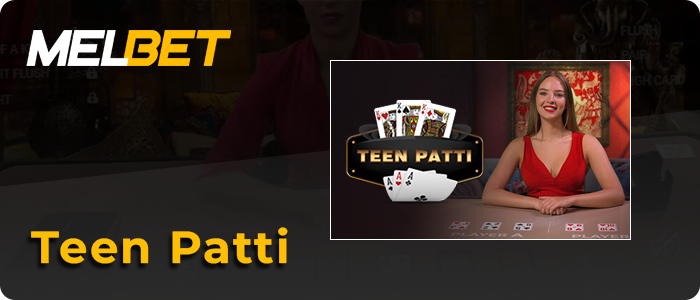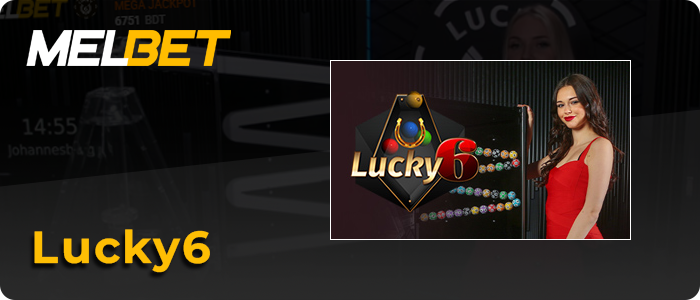 Lucky6
35 numbers are selected at random from the machine's pool of 48 balls. A player's goal is to correctly guess the first six numbers which will be drawn. You can place bets on numbers, colors of the last balls drawn, and some additional outcomes.
FruitRace
Three blue balls depict plums, three red balls depict cherries, three yellow balls depict lemons, and one orange ball depicts the number seven. The idea of this game of chance is to bet on how many matches you think will be completed.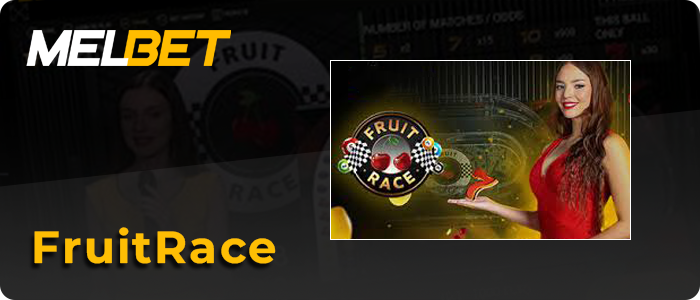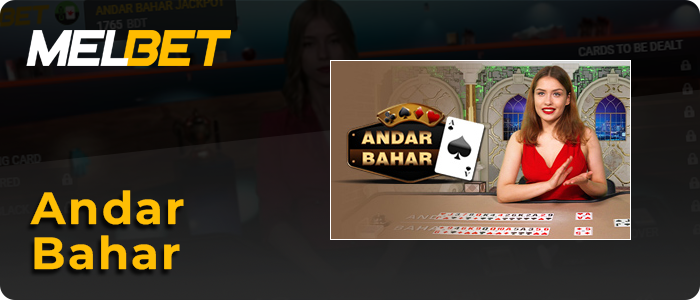 Andar Bahar
Andar Bahar is an easy-to-play card game with origins in southern India. On Melbet TV, you play with 52 cards. After shuffling the cards, the dealer removes the joker from the center and sets it in a preset spot. Following that, the dealer shuffles the deck and takes out cards one by one, putting them alternately on ANDAR and BAHAR. The objective is to locate a card with an identical value to the joker. The side to get that card wins. The bets can be placed on the winner, number of cards dealt, and other markets.
Blackjack
Participants typically bet on the side that they think will win with an overall score of twenty-one points or the nearest whole number. Melbet TV Bet blackjack gamblers can also pick any of the following betting markets:
Number of cards;
Win by points;
TIe.
Furthermore, you can review your betting history, last wins, and jackpots.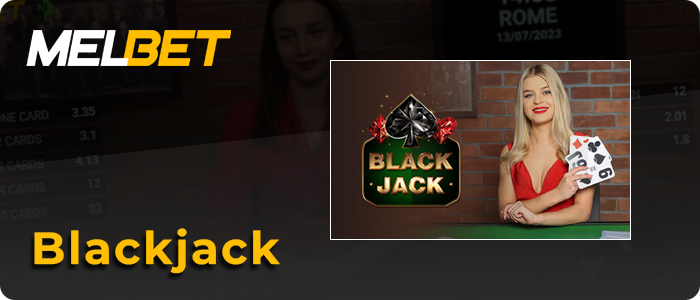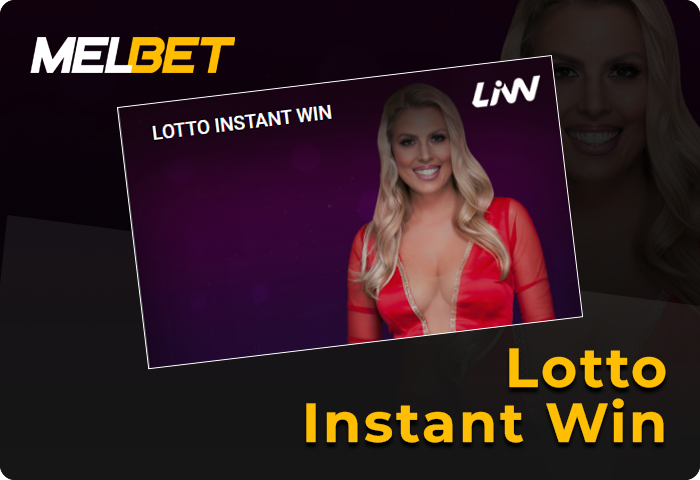 Lotto Instant Win on Melbet TV
Lotto Instant Win/LiW provides Indian players with an entirely novel take on live gaming, giving them access to four studios, each containing different lotto variations.
All lotto games are fully automated and there are no maintenance periods, which means that gamblers are able to access games around the clock. There are additional tabs to take advantage of, including:
Melbet TV video tutorials;
Results;
Top winners;
History.
Studio number
Games available
New draws
1

Lucky 6 35/48;
Win 5/48, 7/48;
Special-Studio 1.

Every 4 minutes
2

Win 5/20, 10/20;
Special-Studio 2.

Every 2 minutes
3
Every minute
4

Keno 5/80, 10/80, 20/80;
Win 5/80, 10/80, 20/80, 30/80, 40, 50/80.

Every 5 minutes
Benefits of Melbet TVBET Games
If you're thinking about trying out the Melbet TV Casino for the first time, these are the main perks you'll notice right away:
Variety of games from two reputable providers;
Attractive bonus offers for all Melbet TV India players;
All hosts meet the highest industry standards and are friendly and professional;
Ability to play TV games via the Melbet mobile app or PC;
Wide range of bets across different TV games, including both low- and high-stakes options;
Fast and easy registration;
Big list of options to instantly deposit and withdraw;
Large catalog of both traditional Indian games and games popular in India.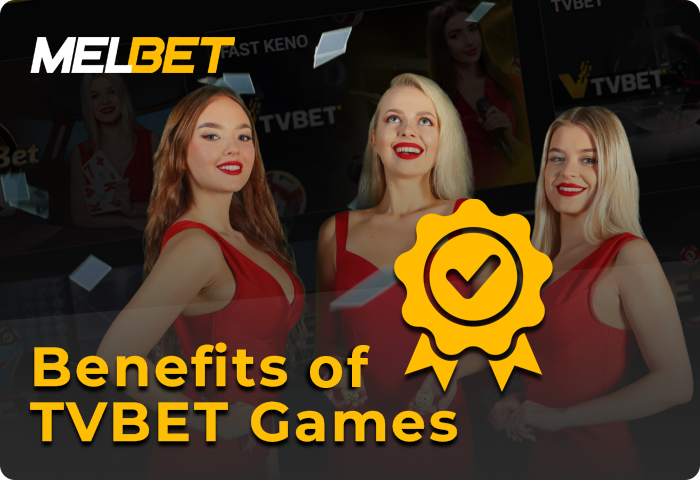 FAQ
Is it legal to play Melbet TV online?

The casino is fully licensed to offer its services to Indian players. With over 30 TV games to choose from, many gamblers from India find Melbet TV a great source to legally play their favorite casino games.
What is the most popular TVBET game?

Lately, Keno is the most popular pick among Indian players frequenting Melbet TV. The uncomplicated lottery game is great for beginners and veterans alike, which explains its popularity.
When can I play Melbet TV?

The best thing about the selection of TV games is the fact that you can play them anytime and anywhere. The live dealer games are available 24/7 for every gambler.
Will there be new TV games added eventually?

The site is always adding new games to significantly improve the user experience. Just keep visiting Melbet TV and be a part of the ongoing development.